University of Helsinki
Hallöchen,
da ich hier auch zum Studieren bin, will ich euch nun die Uni zeigen. Es gibt drei Bereiche, die ich kenne und bei denen ich immer wieder bin: Viikki Kampus, Kumpulan Kampus und City Center Campus.
Viikki Kampus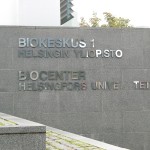 Am weitesten nördlich und somit auch zu Fuß von mir aus zu erreichen ist der Viikki Kampus. Dort befinden sich die ganzen Biofakultäten und genau deshalb bin ich dort. Dazu kommt noch mein Finnischkurs, den ich in dem blauen runden Gebäude habe.
Kumpulan Kampus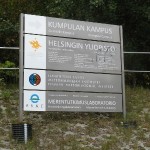 Auf dem Kumpulan Kampus befindet sich die Faculty of Science. Die Bioinformatik gehört hier zur Mathefakultät, die sich zusammen mit der Informatik-Fakultät im "Exactum" befindet. Dort habe ich den Großteil meiner Vorlesungen.
City Center
Der City Center Campus ist für mich deshalb interessant, weil dort die ganzen allgemeinen Dinge zu tun sind. Dort war die Begrüßungsveranstaltung, dort ist das International Office und im Uni-Café war ich auch schon öfters ;-).
Liebe Grüße,
Sabine 🙂